Discover more from Mother Tongue Cooking Club
A weekly newsletter to make you a better home cook.
Over 7,000 subscribers
September Round-Up
The Best Ketchup, A New Cooking App, Restaurant Recs, and More
Hey, everyone— I'm writing this email from Bend, Oregon, where I'll be spending the next few weeks. I'm super excited to be here and explore the local food scene. Let me know if you've got any recommendations!
Myles
80/20 Cooking Cohort 2
Cohort 2 of 80/20 Cooking kicks off next week— if you're interested in joining this cohort, there are two days left to register! This is the last cohort I'll run until 2024.
If you're not yet familiar, 80/20 Cooking is a four week cohort course where I teach you how to cook without recipes. The program includes weekly learning sessions, weekly cooking demos, assignments, video lessons on fundamental kitchen skills, a library of step-by-step photo recipes and technique breakdowns, and access to a Circle community where you'll be able to ask questions, get feedback, and connect with me and other students.
There's lots more information available on the website, and feel free to reach out to me directly if you have any questions!
The Best Ketchup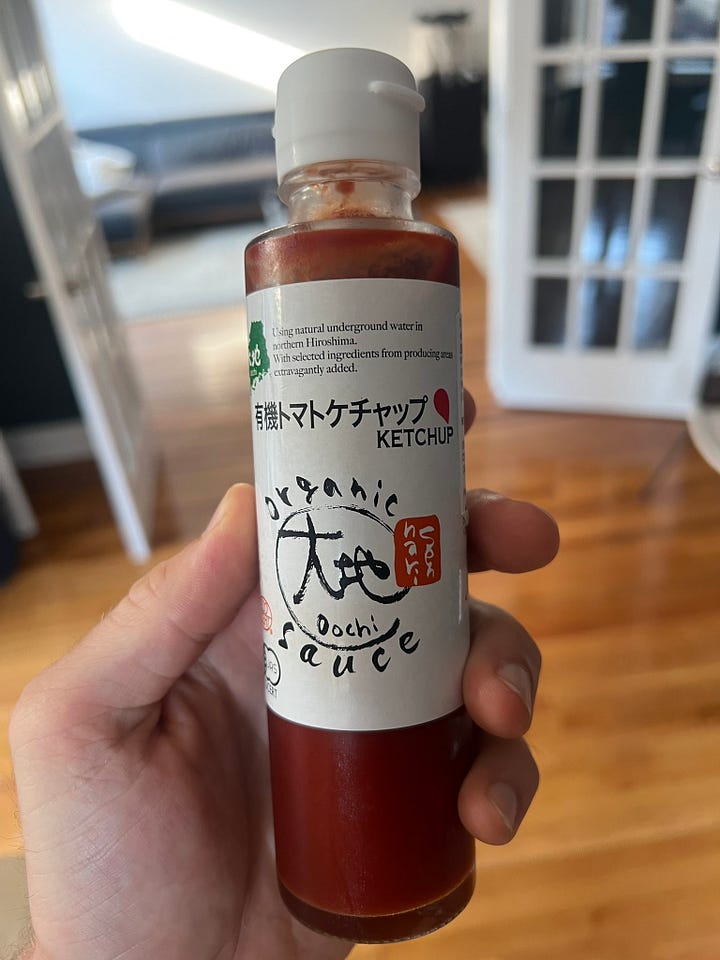 Recently I was at a specialty grocer in NYC and came across this small-batch, organic Japanese ketchup. It's absolutely incredible— easily the best ketchup I've ever had. The same brand also makes tonkatsu sauce and okonomiyayi sauce, both of which I'm looking to try ASAP.
CREME App
My absolute favorite new app in the world is called CREME. I connected with the founder Diego Zambrano on Twitter a while back, but only recently did I really start using the app regularly. And now I'm hooked.
Creme is a video recipe app. Each recipe is shot beautifully, and it gives you step-by-step video instructions along with ingredients, tips, and a bunch of other cool features. It's easily the most gorgeous and well-designed food app I've ever used.
I love it because it uses a TikTok-style scrolling interface, but you can actually learn something while using it instead of just scrolling mindlessly. And I've found that the quality and caliber of cooking content on Creme is far better than that on social media apps. I'm a really big fan of what these guys are doing— I highly recommend checking it out! If you onboard with this link you can get a free month of access with the one-year subscription.
Montreal Restaurant Recs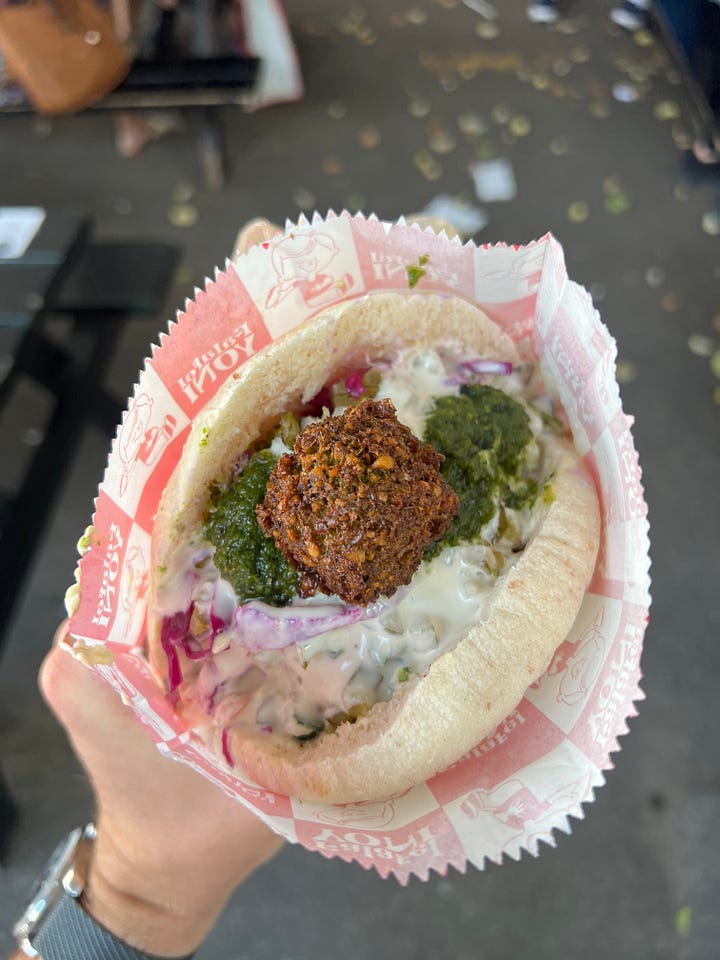 I was in Montreal recently and got the chance to hit quite a few places.
Summertime Montreal is easily one of my favorite cities in North America. It's beautiful, filled with parks, easy to explore on bike, has a charming vibe, an incredible food scene, and super nice people. I highly recommend taking a trip there if you haven't yet been. Here are a few spots I enjoyed!
Masienda Salsa Trio
This salsa trio, made by a collab between Masienda and Tienda Salsita, is incredible. They're all amazing, high-quality, clean ingredient salsas that taste better than almost anything else you'll buy at the store. The chile tusta salsa is one of my favorites— it's a salsa macha-style sauce made with one of the most delicious chiles out there.
Saucier
Recently I was putting together a cookware guide for students of 80/20 Cooking, and I was reminded of how much I love sauciers (which I think are a very underrated piece of cookware).
Here's what I wrote:
I'm somewhat obsessed with saucier pans. I use mine all the time, and I consider it one of the most versatile, useful, and underrated pieces of cookware.

A saucier gets you many of the best elements of a skillet, a saucepan, a small stockpot, and a Dutch oven rolled into one. It has sloped edges, a wide opening, and deep walls. This makes for easy stirring and allows you to cook things that might stick in the corners of a saucepan. It's also oven-safe with a lid (so you can braise), lightweight, and easy to clean.

I use this for soups, stews, braises, curries, rice, beans, polenta, oatmeal, risotto, pasta, sauces, poaching and a bunch more.

I own a 3QT saucier, which is perfect for feeding 1-3 people. If you want to cook larger batches, I'd recommend sizing up to a 5QT.
Made In is my personal favorite brand for sauciers.
Thanks for reading Mother Tongue Cooking Club! Subscribe for free to receive new posts and support my work.